3 to release new Skypephone S2 and doubles as a dongle?
One of the gadgets to hit back in 2007 was the Skypephone on 3, and 3 has just spread the official word that they are releasing a new version of the 3 Skypephone, which will be called 3 Skypephone S2, how original!
Ok, the 3 Skypephone S2 supports HSDPA which is contrary to earlier surfaced reports; as with the original Skypephone, the user will find integrated Skype, which is accessible via the central square button.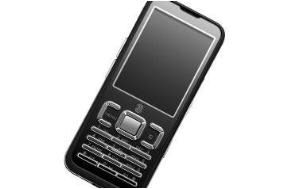 While contacts are integrated into the phonebook and are easily noticeable when who's online for a touch of VoIP. The Skypephone S2 has a beefed up 2.2 inch QVGA display screen, and a new 3.2 megapixel camera, along with built in modem drivers so it can be used as a dongle for a PC or Mac.
Hmm…dongle sounds interesting.
The only problem I have is that I've been using the original Skypephone, and to be honest all I use it for is voice calls and texts as attempting to actually use the Skype, that's when it ever connects simply drains the battery with minutes.
So let's hope the Skypephone S2 happens to have a much better battery so it can actually cope with Skype.
Pricing and availability are not yet available but are due to be announced on July 21st.
Source — stuff.tv