Nokia N96 special edition you take the challenge Face The Task: video
Nokia has launched a new promotion for the Nokia N96 special edition; they've even launched a new website for the occasion called Face The Task which is for highlighting the Nokia N96 basically.
Two points with this new website, first off for a donation of €759, which is approximately $1,206.00 you not only get the Nokia N96 special edition but will also be helping the WWF project which is to save red pandas in Nepal.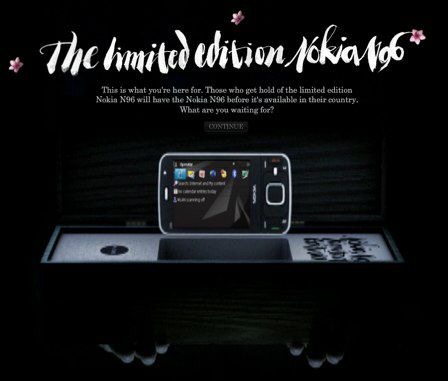 Secondly, the Face The Task website is worth a quick view for the high kicking girl alone, some good moves there. As far as we understand it there are to be 96 of these special edition Nokia N96 handsets specially packaged and up for grabs by forking over the donation.
The other way if you simply can't afford the €759 is to enter the competition and try to win a Nokia N96 special edition which will be presented in a limited edition ash tree box inside a raw silk bag and an 8GB microSD card.
Is possessing a Nokia N96 worthy the €759, $1206? You will have to decide that for yourselves.
Face The Task video below…
Source — thenokiablog