BT Launch New Home Hub with DECT Phone
Bt has just launched its brand new BT Home Hub, this latest Home Hub promises to give you a much better wireless coverage.
This is definitely one little set-up I wouldn't mind in my home because it not only looks good, but hey if they promise better wireless coverage then it is all thumbs up from me.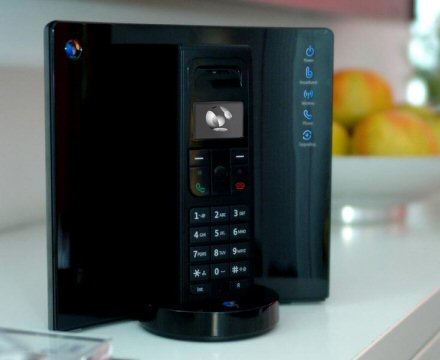 Go to admit it does look good and with 802.11n technology which BT are the first of the broadband suppliers to offer.
Not only does it look good and offer you better coverage, it also has additional security, and is more energy efficiency, this is all down to the cool option to put it to sleep when not using it.
The Home Hub comes with a DECT phone; all this is free of you purchase the BT Total Broadband Option 3 contract, or the Option 2 online orders. If you are already a BT customer you will be happy to know that you can purchase the brand new BT Home Hub at half price, which is only £45.
Source — BT