iPhone cut-and-paste not priority but turn-by-turn GPS on its way
Along with all the moaning and griping about the Apple iPhone 3G there is some misinformation floating about as well, and the guys over at AppScout managed to grab hold of Greg Joswiak, head of Apple product marketing who actually answered a few of these points.
When asked things like, what's the deal with GPS driving directions? Why isn't there cut and paste? Where's the iPhone office suite? Joswaik says Apple has an internal priority list of features for the iPhone, and they went as far as they could with the 3G.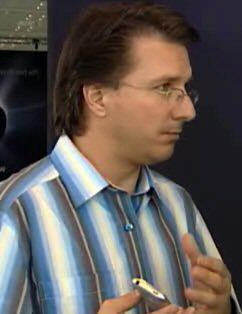 Apparently cut-and-paste wasn't high on the list. As for GPS driving directions, Joswaik says: "The iPhone's GPS is just like the GPS in other phones, many of which do provide driving directions. Rather, there are some murky "complicated issues" preventing driving directions apps at the moment. "It will evolve. I think our developers will amaze us."
And as for the iPhone office suite, and the unspecified holdups, Joswaik answered: "I don't know of any such hold-ups, there might be issues with applications each having their own file space. There's no cross-application file structure."
Source — appscout