Google hits Apple App Store with Google Mobile App in US
Following hot on the heels of the launch of the latest Apple iPhone 3G handset and the launch of the Apple App Store, Google has released their first native application for the Apple iPhone and iPod Touch, the Google Mobile app.
The Google Mobile application joins powerful Google services with a slick and stylish interface enabling the user to locate what they are looking for with ease and speed. With Google Mobile App as soon as the user begins typing within the text box, Google Mobile App will instantly begin searching as the user types.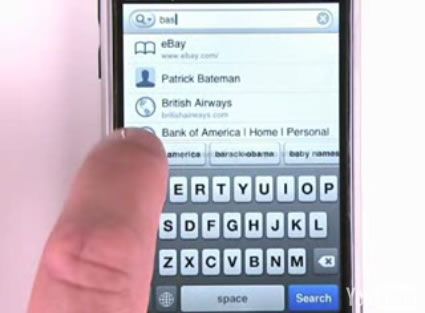 According to Google, the Google mobile App can remember the user's history as well, and furthermore the user's most frequently clicked on results will be added on the first place. Currently Google Mobile App, a free application, is only available in the United States App Store, but will soon become available across the world.
Check out the video below to see Google Mobile App in action.
Source — slashphone