Does iPhone 3G GPS stand up against stand-alone navigation devices?
So the guys over at autoblog braved the lines and troubled waters of Apple iPhone day to get hold of an Apple iPhone 3G handset so they could test the new Apple icon's GPS functionality to see if people are better off simply sticking with one of the numerous stand-alone navigation devices currently available or if it's actually worth using the iPhone 3G. Here's what they thought…
Having finally got hold of the iPhone 3G they inputted the destination into the iPhone 3G's Google Maps app, and the app had no issues in searching the city and popping the red pin right at the desired location.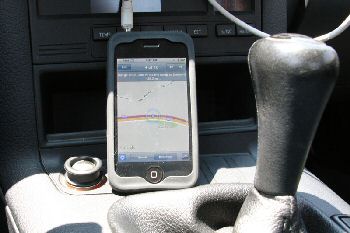 Then they selected the "Current Location" and after a few moments Google's green pin popped in at the star point. Once underway they found that there is no link between directions and the GPS beacon/blue dot.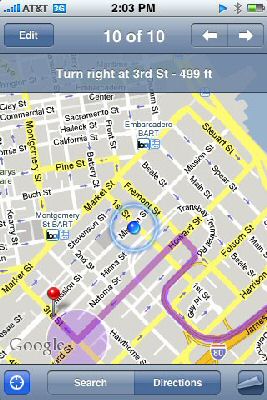 They found the best way is to hit the location button to get your current position and follow the purple outline which designates route. The problem is it's almost a tad convoluted and almost makes having a passenger manning the map a necessity.
Compared to a dedicated stand-alone navigation unit, the Apple iPhone 3G simply can't compete with turn-by-turn direction and on-the-fly re-routing, but would rather be of help to someone say on foot in a city.
So did the guy's eventually make it to their destination? Check out the source to find out.
Source — autoblog