Meizu M8 iPhone rip-off due out August…big deal!
Most have heard of the ongoing saga of the Meizu M8 and its continued hold ups apparently due to endless tweaking and such, but what has really been taking so long is probably the painstaking attempt to rip off the iPhone's industrial design.
Not a great deal of chatter escaping from the Meizu camp, but web whispers have it that the Meizu M8 gets paroled from the camp next month with a second version escaping the prison gates in October.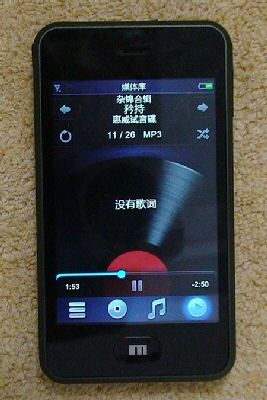 Apparently, CEO J Wong posted on the Meizu website claiming the August release and with plenty more images to follow along with details, of which we know will be 128MB of Ram and zero flash. While that second version will bring 256MB and 8GB of storage costing 2180 yuan which sits at roughly $320.00.
One wonders if Mr. J Wong would ever bring the Meizu M8 stateside, and if so would it last long once Apple get their teeth into Meizu? I think not!
Source — electronista