Palringo chat client for BlackBerry smartphones
BlackBerry's Curve, Pearl and 8800 series is to receive Palringo; a messaging service which extends full functionality of PC based IM services to mobile devices such as picture and voice messaging.
BlackBerry users who use Palringo will be able to chat using voice and picture messages along with the more traditional text, BlackBerry users will also be able to chat with their friends who are using other IM clients such as Windows Live Messenger, GTalk, and AIM all via the Palringo interface.
As with some similar IM applications Palringo shows user contacts from all IM services in a single pane list and therefore eliminating the need to constantly switch between IM tools. Palringo's "vocal instant messaging" combined real time text functionality with walkie-talkie style voice chat and the ability to share images all within a single threaded conversation.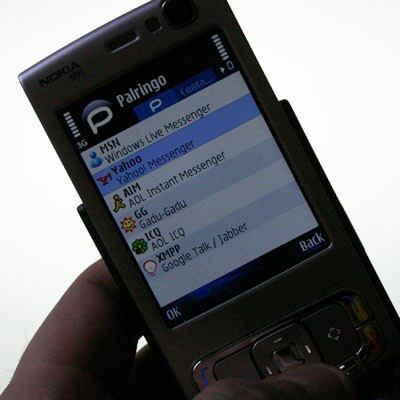 Palringo for BlackBerry can be downloaded free from the Palringo website.
Source — intomobile