Samsung launches SGH-M150 candy-bar in Germany in August
Samsung has just added another candy-bar style mobile phone to their Korean collection, the SGH-M150, a sleek and stylish dual band mobile phone that has been designed for everyday usage.
The new Samsung M150 is GSM 900/1800MHz with 1.77 inch 252k colour TFT display, built-in VGA camera, and incorporates advanced messaging capabilities which support MMS and SMS along with email.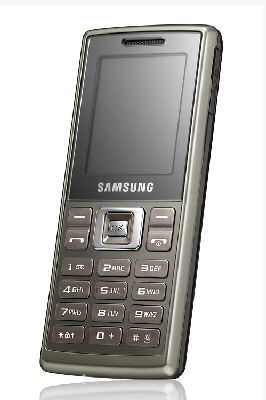 The Samsung SGH-M150 also features hands-free with Bluetooth and integrated speakerphone along with an FM radio and built in music player.
Samsung has made the SGH-M150 mobile phone available in varying colours such as pure white, lavender pink, ice blue, charcoal grey, and light grey, and should become available at launch in Germany sometime in August.
Samsung hopes to launch the SGH-M150 candy-bar mobile phone to other markets across Europe, the Middle East, Africa, Southwest and Southeast Asia and the rest of Asia shortly after the August release in Germany.
Source — mobileburn