3 to release Sony Ericsson XPERIA X1 in November
With all the shouting about the Apple iPhone 3G, all the trouble that came along with it, and the HTC Touch Diamond making news as well, it seems that the Sony Ericsson XPERIA X1 superphone has been shoved to the wayside.
Now thanks to Unwired View we have some new snippets of info on the Sony Ericsson XPERIA X1, so brings it back into the net wave light so to speak. Anyway, apparently, Hutchinson's 3 is to carry the XPERIA X1.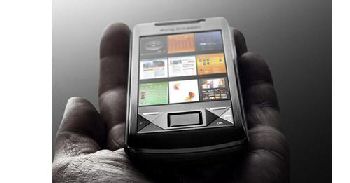 From what we can gather, 3 is hoping to launch the XPERIA X1 sometime in November and it will come with contracts that start at £30.00 per month and upwards. 30 quid you make gasp thinking that's a tad steep, but when you consider what the Sony Ericsson XPERIA X1 offers the user, it isn't all that steep really.
As yet no whispers on just how much they will want for the XPERIA X1 unlocked, but one thing it for certain…it won't come cheap!