T-Mobile USA to gain Motorola MOTOZINE ZN5
Well finally it looks like Motorola is creeping out of the mobile shadows into the light of the mobile world, because Motorola has announced their upcoming flagship 5 megapixel camera-phone, the Motorola MOTOZINE ZN5 will launch in Asia ahead of the USA!!
According to Cellphonesignal.com it's also possible Motorola could be preparing to launch the Kodak branded Motorola ZN5 stateside.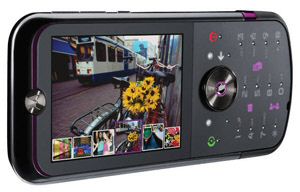 While whispers on the net waves say that T-Mobile may be picking up this high end mobile phone from Moto, and as it lacks 3G essentially locking it to UMA compatible VoIP WiFi connection T-Mobile's @Home UMA service seems the likely candidate.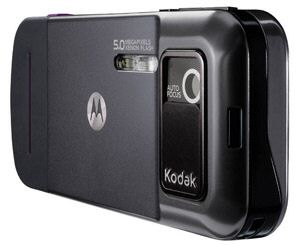 Most have seen the Motorola ZN5's 5 megapixel camera prove its worth in terms of image quality, and with the addition of Kodak's Perfect Touch imaging tech the ZN5 shoots to higher levels. We are fairly sure the Motorola ZN5 will make a splash in the waters of the US, although the lack of 3G may make that only a small splash.
Only a rumour so far so keep checking back.