Sanyo Katana Eclipse flies through FCC on Sprint soon.
It seems the Katana Eclipse is quite real as this leaked Sprint roadmap shows. The Sanyo Katana Eclipse, a clamshell design mobile phone has apparently flown straight through the FCC, and apparently filed under Kyocera's name no less.
The Sanyo Katana Eclipse is said have the expected external music control keys along with an evolutionary design that brings memories of everything that makes the katana Series, well the Katana Series.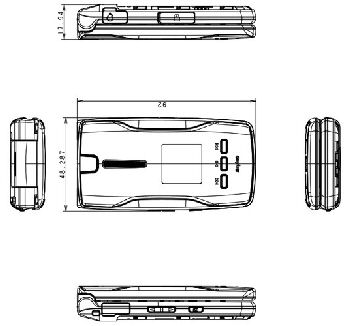 The Sprint Sanyo katana Eclipse is EV-DO and offers up Sprint TV, 2 megapixel camera, and Sprint navigation, there's a decent MP3 music player, Bluetooth and the good old microSD slot as well.
Guess is the Sprint Sanyo katana Eclipse will slot somewhere in Sprint's mid-range group when it hits the streets, which could be somewhere around mid August depending on the accuracy of Sprint's roadmap of course. No whispers on pricing as yet though.