Sprint Palm Centro software upgrade1.07 available now
There is a new software upgrade for the Sprint Centro which brings several new shortcuts and features to your smartphone. Centro owners can gain this new software tune up from Palm.com.
The Sprint Palm Centro 1.07 update offers enhancements such as, compatibility for Google Mobile Maps My Location feature to approximate your current location — great for directions, finding nearby restaurants or business, or checking local traffic. Improved ongoing delivery of email sent to VersaMail accounts using Microsoft's Direct Push Technology via Exchange ActiveSync. Improved Gmail IMAP compatibility and an updated setup wizard with the new Gmail settings.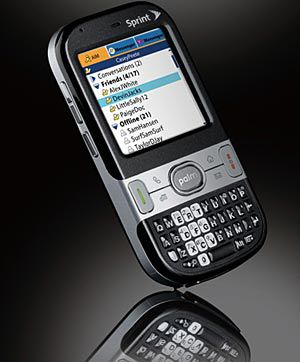 Furthermore the new software update gives: Bluetooth usability enhancements and updates, Enhanced AOL Instant Messenger performance, Sprint TV performance enhancements, Improved email attachment handling, Improved performance when adding a contact using Mobile Voice Control, Changes default camera shutter sound to "ON." Audible shutter "click", and allows Preferred Roaming List updates over the air.