3 recent Nokia mobiles gain N-Gage white older versions wait in line
According to All About Symbian, in an unsurprising move Nokia has announced its MusicXpress 5320, N78 and N82 are now listed as gaining a compatible version of N-Gage games client, so now those owners will be able to enjoy N-Gage gaming.
Although apparently the Nokia N78 is the only mobile handset that is widely available at present, while the Nokia MusicXpress 5320 is only now trickling into distribution across the globe.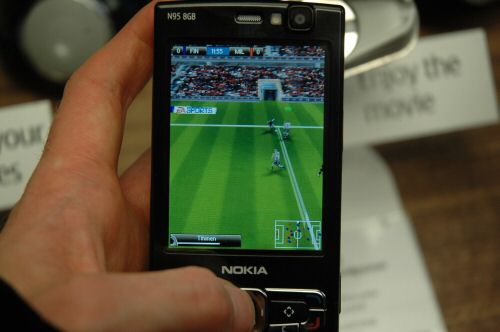 The three mentioned Nokia handsets will all gain N-Gage ahead of the Nokia N73, Nokia N93i and Nokia N93 which are older handsets.
So there you have it Nokia fans, N-Gage gaming coming to a Nokia phone near you, now all you need is to link up with a few other N-Gage gamers and let the gaming commence. But remember if you just happen to be playing System Rush along with an N96 user you'll be playing with a very special person indeed!