Japan and Europe gain LG Wine Phone for easier display viewing
Some, especially the older generation who have taken aboard the technology that is mobile phones, and there are quite a few of them, sometimes have to squint at the mobile screen which can sometimes be a right pain.
Well they may be pleased to know, that according to AVING USA LG has launched their new LG-KF300, known as the wine phone, to serve those who need to squint because of the small display.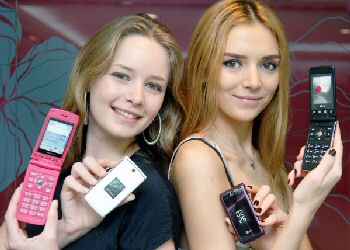 The LG Wine Phone incorporates a relatively large display screen to give better viewing to those who would prefer sometime a little easier to view, apparently this is the target market of aged between 30 to 40 year olds. (I'm older than that, and I don't have trouble with the smaller screens!)
Spec wise the LG-KF300 Wine Phone offers up… tri-band GSM/GPRS/ EDGE,internal display 2.2 (presumably inches) external display 1.3 (again presumably inches), 2 megapixel camera with auto-focus, Bluetooth 2.0, USB v1.1, and measures 98.8 x 49.5 x 16.2mm.
The LG-KF300 Wine Phone is a clamshell design and launched in Europe and Japan simultaneously.