Rip Dev to release Installer 4 for iPhone sometime soon
Now here's a question for all you iPhoner's out there, Where is Installer on the iPhone 3G pre-installed package options, it is absent leaving only Cydia to deal with free 3rd party iPhone apps.
Rip Dev where the team that brought out the first Installer app for jailbroken iPhones and they have posted that Installer 4 is currently in development and should become available soon.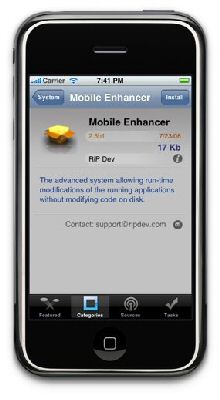 It appears that Rip Dev kept Installer 4 off of the Pwnage Tool 2.0 and its Windows counterpart so they can fully test it to avoid any early release problems.
According to Rip Dev, they are in the process of hooking up the GUI front end with their overhauled back end, which unfortunately means everyone will have to make do with Cydia along with the App Store on jailbroken iPhones and iPhone 3Gs for the time being.