Two new design cases for the Apple iPhone 3G from Sena
So, you have finally after waiting god knows how long, received your brand new Apple iPhone 3G. Now what you need is a nice sexy looking shiny protective case to slip it in so it never gets those nasty scratches.
Where better to get one such case than from California based luxury handheld mobile device accessory designer Sena Cases, who has recently announced the arrival of two new design cases for the Apple iPhone 3G.
Sena Cases says apparently, these cases are "precisely handcrafted by leather artisans in Europe," each is constructed from the finest Italian Napa leather. With the addition of these two new cases, Sena now offer seven iPhone cases in the range.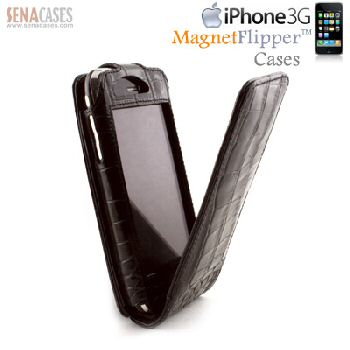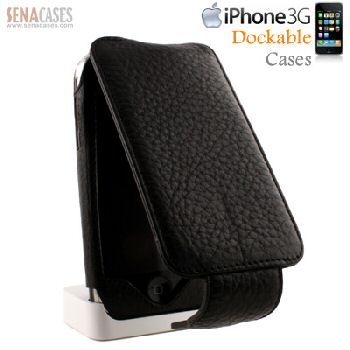 The two new cases are: The Sena MagnetFlipper Case – practical flip-style case. The cover is engineered with a hinged bottom and magnetic fastening system at the top. Retail price: $52.00. And The Sena Dockable Case – premium leather flip-top case specially designed to work with the docking station while offering full functionality of the iPhone. It has a snap closure to hold the iPhone secure and protected. Retail price: $52.00.