Motorola announce the new unlocked GSM MOTO U9
Motorola has announced their new stylish music orientated MOTO U9, which is now available as an unlocked handset for GSM networks in the United States of America, and exclusively sold via MOTOSTORE.
The MOTO U9 is small, compact and lightweight with a metallic gloss finish, it incorporates a touch sensitive display, and digital keys that allow the user to control the music player from the outside.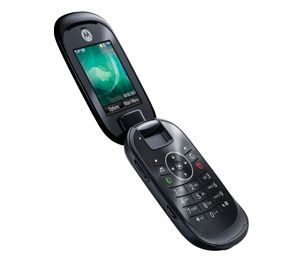 The MOTO U9 features a robust array of mobile music capabilities such as, Microsoft Windows Media Player 11 makes the U9 ready to rock as soon as it's out of the box, with simple synching and automatic recognition of the device, Integrated music player supports multiple audio files: Windows WMAv10 plus Janus DRM, MP3, AAC, AAC+, AAC+ enhanced, Easy transition from phone to music and back again, MOTO U9 allows one-touch access to your library and pauses music as calls come through, Ability to download¹ the latest music hits from more than 200 on-line music stores onto the device from a PC using USB2.0 for speedy transfers and data access.
The general manager, global e-commerce, Motorola Mobile Devices, Pete Peterson says: "MOTO U9 is a stylish phone, designed for trendsetters seeking to make a fashion statement. In addition, U9 delivers a dynamic music experience, allowing consumers to carry the music that moves them anywhere they go."
The MOTO U9 is available not in gunmetal grey with a price tag of $275.99, additional colours will follow.