Leaked images of the new Sony Ericsson G705 slider
Sony Ericsson appear to have produced a new handsome looking slider mobile phone, which should be on its way out sometime in the near future according to a few images taken from se4m forums.
This new mobile slider has been dubbed the Sony Ericsson G705, and the word is it comes packing WiFi, GPS, 3.2 megapixel camera with flash, a 2.4 inch display, 128 internal memory, microSD card slot and runs atop the A2 software platform.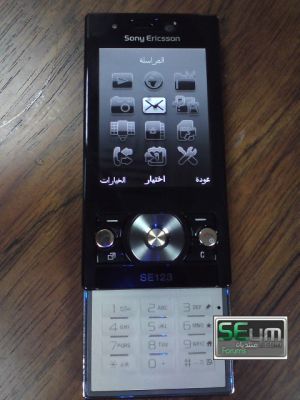 The problem is there isn't a great deal of info roaming the net wave on the Sony Ericsson G705 mobile handset at the moment, but we do have a couple of pictures for you to give you an idea.
Thanks to Navigadget for this information, of course, we will keep you updated just as soon as any more information filters out onto the net waves.