Motorola Q9h Windows Mobile 6.1 ROM update leaked
Becoming bored with your already old Motorola Q9h on the AT&T network? Well at least you can update your old Motorola Q9h Norman to the latest Windows Mobile OS available.
We know you are probably frustrated at the super speed of mobile handset development, but you'll just have to face the fact that upgrading every year is a necessity if you really wish to stay up to date.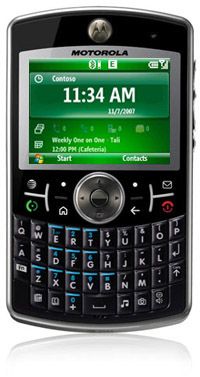 However there's nothing wrong with updating your old handset to the newest OS, and according to a post on WMExperts, it looks as if MOTOMODDING has posted the official AT&T branded Windows Mobile 6.1 ROM for the Motorola Q9h.
The Windows Mobile 6.1 ROM does look to be legit, however as always we advise Motorola owners to proceed with caution, and the official Windows Mobile 6.1 ROM is actually expected to be available for the Motorola Q9h at the end of July anyway, so its not surprising it has been leaked a tad early.