New bunch of accessories from Sony Ericsson mainly for XPERIA X1
The guys over at Sony Ericsson are to launch more accessories in the future according to semcblog, and I guess they should know. Not surprisingly most of these Sony Ericsson accessories are designed for none other than the Sony Ericsson XPERIA X1 superphone.
Apparently because of the Sony Ericsson XPERIA X1's specs and status they feel the mobile handset deserves special attention, and thus has come up with these accessories.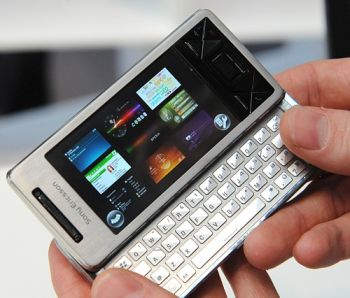 Here is what Sony Ericsson has come up with… IPC-50 — A splash proof case for outdoor activities, CLA-70 – Cigarette Lighter Adapter for J132 and X1, ISP-90 – Stylus Pack for X1, DMU-70 – Mini-USB Cable for J132 and X1, CMU-20 – Mini-USB Charger for J132 and X1, and the BST-41 – Standard Battery for X1.
And that's your lot, nothing to get really excited about other than it intimates that maybe Sony Ericsson is edging closer to that XPERIA X1 launch.