Samsung releases firmware update for the Instinct
This is what all you Samsung Instinct handset owners have been waiting for. A report on mobile burn announces a new firmware version is now available for the Samsung Instinct mobile phone.
This update apparently will affect not only the base code but also tweaks a few of the Instinct's apps as well.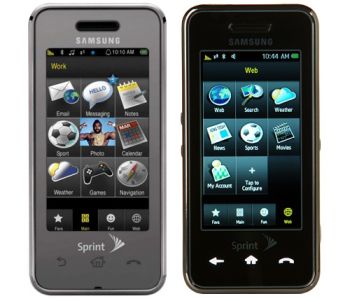 First off users will probably notice increased radio volume while using Bluetooth headsets and car kits, then there's improved stability to the Instinct's signal and battery indicators.
The other Instinct applications effected by this firmware update are a saved image can now be set as wallpaper; recurring appointments will be supported within the calendar, and the Instinct's web browser has been improved.
Samsung Instinct owners can manually update their mobile handset by opening "Menu" then "settings" then "General" next choose "Update phone" and that's it done. Samsung say another update for the Instinct, which will be more significant, will be pushed out later this year.