Q4 2008 still scheduled for HTC Android powered smartphone launch: Video
The profit driven world of the mobile phone is a dog eat dog arena with mobile phone manufacturers chopping prices to give the competition a run for the public's hard earned cash. Yet there is one, HTC who still maintains a tight course to take over the Android and Windows Mobile smartphone market.
A report on Intomobile states: After numerous HTC Touch Diamond and HTC Touch Pro mobile handsets going through the FCC testing process, along with a strong financial growth, HTC has announced they still intend to launch their Android powered offerings in Q4 08.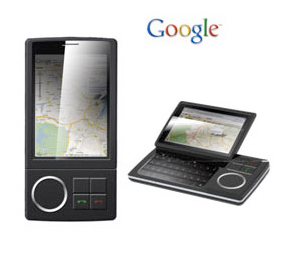 It has been expected for some time that HTC will unveil their HTC Dream smartphone, which will run Google's Android OS, sometime later this year.
With Sony Ericsson anticipating to launch their XPERIA X1 superphone in the coming months, HTC is aiming to be the first mobile phone manufacturer to push out a mobile with Android based hardware.
The rumours that Android will be delayed doesn't appear to be enough to stop HTC from slipping their HTC Dream out into the public arena. Video below showing the Android platform.