BlackBerry Pearl and Curve gain new colours with Bell Mobility
Bell Mobility Canada is to be vamping up their collection of BlackBerry smartphones with some new colour options according to Mobile In Canada.
We are hearing that Bell Mobility will be introducing the BlackBerry Pearl in white and titanium, and the BlackBerry Curve 8330 with 3G support in red.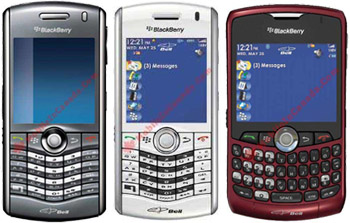 Other than that the new colour schemes seem to be the only changes, which one could suppose it great news for the style conscious BlackBerry user who fancy a new colour but want to stick with the same Blackberry.
Better yet why not wait for the BlackBerry Bold to hit the shelves were so much more will be brought to the table other than a quick colour change.
It is expected the release of these new colour BlackBerrys around the 8th August, although no official announcement has come out from Bell Mobility as yet.