Would you buy Novelty Hair Dryer Headset?
Now we all like mobile phone accessories, especially when they are a novelty, well check out the cool novelty hair dryer headset which we think you will love.
Headsets are either to boring, really expensive and most of the time ends up in the bottom of a drawer with the rest of the rubbish we have bought in our time. Well check out these new hair dryer earphones from DealExtreme.
If you get bored of them after a while it may not be a problem because they only cost a mere $7.59, the blue earphones are pretty cool and will definitely get people chatting, come on imagine walking down the street and someone sees you having a conversation with a hair dryer.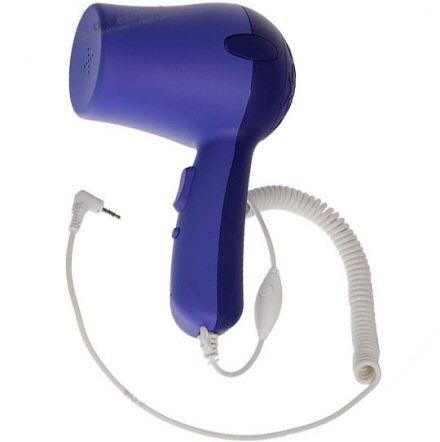 The mobile phone hair dryer headsets are 6.22 x 3.94 x 2.76 inches and are compatible with Samsung, Nokia and Sony Ericsson mobile phones.
Buy now for $7.59 from DealExtreme