RIM gets Copeland to get Bold with the BlackBerry Bold
Don't you just know Research In Motion what their BlackBerry Bold to be a huge slap in the face for the iPhone, so much so that they have commissioned former drummer of the Police, Stewart Copeland to create a range of "smartphone soundtrack" especially for the BlackBerry Bold.
Originally, Copeland created a unique five note melody theme for the just launched BlackBerry Bold, but will later be expanded to a minute long track that is simple titled "Bold" and this is to be preloaded into The BlackBerry Bold's "Sample Songs" folder.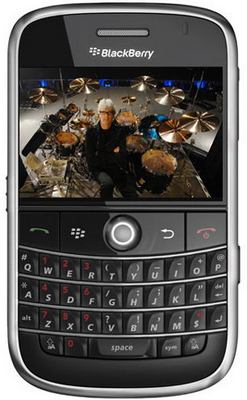 Also, a more softer version incorporating a fade in is used as the alarm tone while six excerpts from the "Bold" theme are used as ringtones.
And did Copeland offer his services for free? Of course not, Research In Motion coughed up a tidy sum for Copeland's artistic involvement no doubt.
If you fancy hearing the Copeland BlackBerry sounds go here