iPhone versus Blackberry Bold: Ready for a fight
Ok, are you a Blackberry fan or an iPhone fan? With the launch of Blackberry's exciting new Bold model that will be going on sale in the UK this month, the challenge is really on, will you be bold over by the new look Blackberry with its QWERTY keyboard? Sorry for the pun I couldn't help it!
One thing is for sure – this will be one of the biggest battles the gadget industry has seen so far, so Apple and Nokia should watch out.
You will initially be able to get your Bold from Carphone Warehouse and T-Mobile, the Blackberry has already been a number one choice for a lot of business users as you are able write emails so easily, the addictive use of a Blackberry has earned the phone the name of Crackberry for obvious reasons I don't need to spell out.
Although the Blackberry Bold is chunkier than the slick iPhone. RIM the company behind Blackberry are confident the keyboard will be a winner for business users.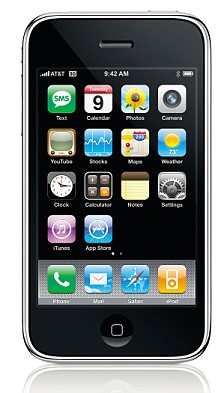 Rachel Stevens and Jake Gyllenhaal both fans of the Blackberry attended the lavish Bold launch party in London a few weeks ago.
Tom Dunmore form gadget magazine Stuff has already recognised the two consumer groups, your either a Blackberry fan or iPhone fan, and see's a long battle ahead, it's a case of how much you want to email as Tom said himself trying to email from a iPhone is difficult and can just manage a few lines, and he is a massive fan of the iPhone.
So will the Blackberry Bold have as many launch problems as the iPhone 3G launch last month? With phone crashes galore and queues outside stores that nobody wanted to be in, we can only wait and see. Despite all of the iPhone 3G problems Apple sold over a million handsets in the first weekend, Beat that Blackerry!
Let us know if you will be rushing to pick up your new Blackberry Bold?