Luscious Lindsay Lohan and her BlackBerry Bold 9000
Well it would appear Lindsay Lohan has a new love interest that she keeps close by wherever she goes; of course this new love interest is none other than the BlackBerry Bold 9000 mobile phone.
I got to say luscious Lindsay does look happy carrying the BlackBerry Bold 9000 with her everywhere; she must just adore its sleek styling, high resolution display and tri-band 3G data connection.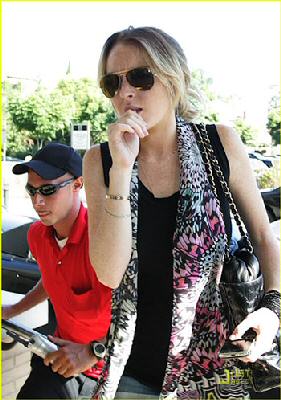 While us mere mortal of the everyday ordinary have to wait to get our greedy little hands on Research In Motion's BlackBerry Bold 9000 mobile phone, it does appear that celebrity status does have it advantages with the likes of the luscious Lindsay Lohan and John Mayer getting to boldly play early with the BlackBerry Bold.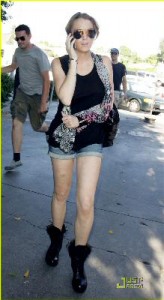 One can only say the BlackBerry Bold 9000's high powered resolution is so deserving of luscious Lindsay's love though. Oh to be a BlackBerry Bold.
Source — JustJared via Intomobile