Motorola re-hash the RAZR to bring out RAZR VE20
Yet another outing for yet another RAZR mobile phone along with yet another name for it, along with what is presumed an aesthetic overhaul, and only the colouring pencil pushing wizards over at Motorola know the reason.
Of course, if you are a Motorola fan, a fan of the RAZR design and happen to want Sprint as your provider then fine, go ahead and droll your little heart out.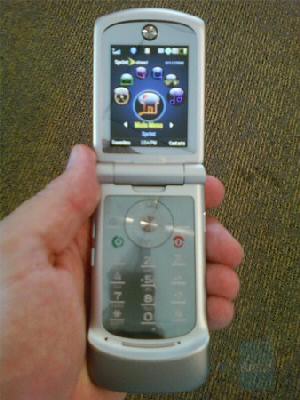 That new name is the RAZR VE20 a shiny silver cased flip phone in the true fashion of Motorola RAZR and carrying a 2 megapixel camera along with Sprint's Mobile NFL Live app.
Nothing else new with this, nothing that actually jumps out and slaps you in the face as extraordinary, and thus comes across as yet another Motorola re-hash of the tired RAZR form.
Price wise, who knows? But I'm guessing the RAZR VE20 can't command anything more expensive that free on contract.
Image via here
Source — Engadget