Treo 700p and 700wx ROM updates from Palm
Palm have released an update for both the Palm 700p on Verizon and Palm 700wx on Alltel for the Treo, funny thing is although for now you have to treat these two as separate updates, in a few more months they will both be one and the same.
Anyway, that aside, anyone out there packing either Palm Treo may be interested in downloading what will probably be the final ROM updates for both the Palm 700p and Palm 700wx on Verizon and Alltel.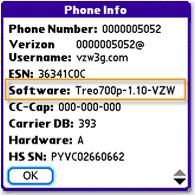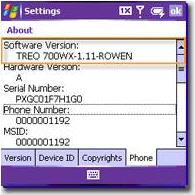 Fairly predictable, Palm hasn't gone into much detail about what these respective Radio Patches are all about, probably patching up something or another.
But then if you are a Palm Treo-ist you simply can't be expected to walk around with your Palm without the latest and greatest Palm has to offer on your mobile phone now can you.
Want the updates then go 700p and 700wx
Source — palminfocenter via engadgetmobile