O2 UK now has Samsung i900 Omnia 16GB in stock
Definitely qualifying for the upper echelon of Windows Mobile smartphones has to be the Samsung i900 Omnia, which is thanks to such great features lick the capacitive touch-screen and 5 megapixel camera.
And for all the lucky people here in the UK who have been looking forward to getting their hands of Samsung's latest piece of mobile equipment the wait is over.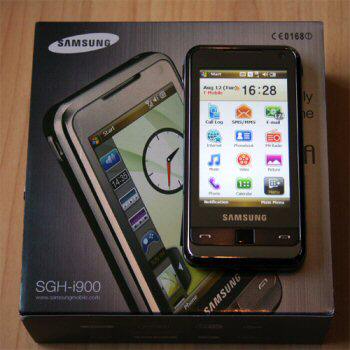 The 16GB Samsung i900 Omnia mobile phone is now available in the UK through O2, and you can actually grab hold of the Omina for free if you opt for a £35.00 per month plan.
A quick reminder of those all important Samsung Omnia specs: runs on Windows Mobile 6.1, GPS receiver, 5 megapixel camera with auto-focus, image stabilizer, Bluetooth support, 3G HSPDA, 3.2 inch touch-screen, Samsun TouchWiz interface.
So there you go guys, want the Samsung i900 Omnia then leg it over to your nearest O2 store.