Apple iPhone 3G Dedicated Mags Japan has them U.S. doesnt
Seems the Japanese are taking to the Apple iPhone 3G, as even though the iPhone 3G is barely a month old in Japan, they already have four iPhone specific magazines out on stands for the iPhonic curious Japanese.
Which goes to show when it comes to mobile phones, especially the Apple iPhone 3G, Japan doesn't hold back on making sure their people gain all the knowledge they need. This sort of proves that there is indeed a healthy Apple iPhone 3G market thriving in Japan.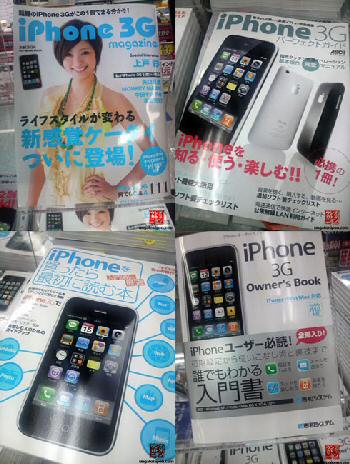 Especially if for example you compare one of the largest Apple iPhone 3G markets, the United States, they do not actually have a single dedicated iPhone 3G magazine at all.
Yeah, there is of course the Mac publications who happen to cover the iPhone as a by-line and cover far more of Apple's huge world that just their newest iconic handset.
Source — macenstein via intomobile