Prada Mark II on its way from LG? Possibly
One of the success stories of last year was the LG Prada mobile phone which was launch back in March 2007, and what's more it sold in excess of 700,000 mobile handsets.
Following on that success LG released a silver version of the Prada to keep that revenue flowing; so is LG now planning yet another Prada, a Mark II to snare all the rich fashion conscious who originally dived into their accounts for the original offering to consider an update perhaps?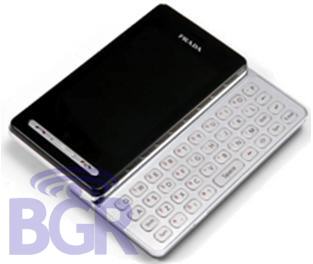 There isn't a great deal of information on this suspected Prada Mark II mobile phone, but it looks like it will be packing a slide-out QWERTY keyboard for the textually minded, and it is presumed this version of the Prada will be 3G.
We would expect a camera of say at the least 2 megapixels or above along with some rather cool internal memory.
Although at this stage of the game it is pure speculation.
Source — BGR via pocket-lint