Sony Ericsson join T-Mobile USA to launch AWS 3G enabled TM506
Sony Ericsson has teamed with T-Mobile USA to launch the Sony Ericsson TM506 AWS 3G enabled flip design mobile phone.
President of Sony Ericsson North America, Najmi Jarwala, says: "The TM506 not only signifies Sony Ericsson's expanding U.S. portfolio of handsets, but more importantly, that we have forged a strong and promising relationship with T-Mobile. With the launch of the TM506 with T-Mobile, Sony Ericsson is positioned to offer more choice of mobile handsets for a broader range of U.S. consumer segments at a variety of price points."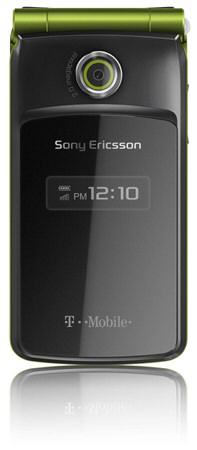 The Sony Ericsson TM506 flip-phone offers up Tri-Band GSM 850/1800/1900, Dual-Band UMTS 1700/2100 & 2100, GSM/GRPS/EDGE/UMTS/HSDPA, 2.0 Megapixel Camera, aGPS, TeleNav Navigator, Bluetooth 2.0 A2DP Stereo streaming, myFaves-enabled and M2 card slot.
Size wise the Sony Ericsson TM506 is 3.7 x 1.9 x 0.69 inches with a weight of 3.4 ounces including battery and gives 9.5 hours of GSM talk time.
As yet no price range has been announced but we can expect to see the Sony Ericsson TM506 hitting stores next month.
Source — businesswire via Engadget