Apple iPhone 3G can now stream video via Flixwagon?
Following on the release of Flixwagon for jailbroken Apple iPhones that run iPhone 1.xx OS, Flixwagon have now gone live with Flixwagon for iPhone 3G and iPhone 2.0 OS.
Flixwagon promises to deliver video capture for the Apple iPhone and now for Apple iPhone 3G with the prospect of streaming live video via your iPhone handset to the web.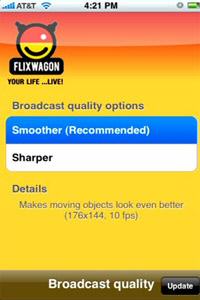 As we all know Apple will not allow the iPhone and iPhone 3G to capture or stream video live to the web so don't expect to see Flixwagon at the Apple App Store.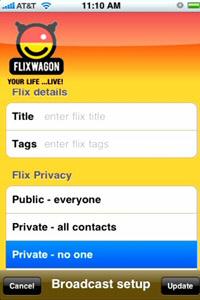 To gain Flixwagon on your iPhone there are a few necessary changes to be made. The user will need to update Cydia through the "Changes" tab, and then locate "Flixwagon" under the "Multimedia" category.
Next hit "Install" and follow with "Confirm" then return to the home screen and the Flixwagon icon should now be present, although you may be required to flick through a couple of home screens. That's it; you are now ready to go.
Source — Flixwagon via intomobile