FaceBook show off FaceBook 2.0 for iPhone
It has been a while since FaceBook released their client for the Apple iPhone 1.1, so in order to keep their users up-to-date, FaceBook has published some details on their upcoming version 2.0 which will be in the Apple iTunes App Store in September.
FaceBook say that version 2.0 application "will bring the experience a lot closer to matching all the functionality of the FaceBook website."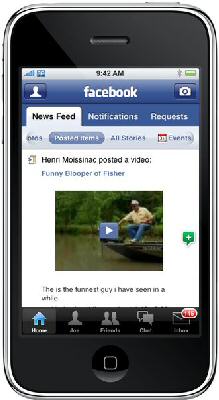 In FaceBook 2.0 users will have the same News Feed experience as that on the Facebook website along with being able to see friends posted items, photos, new interests, relationships, and all other stories which pass through News Feed.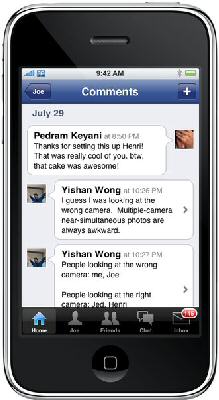 Users will be able to comment on every story whilst being able to filter by application, categories, and friends lists.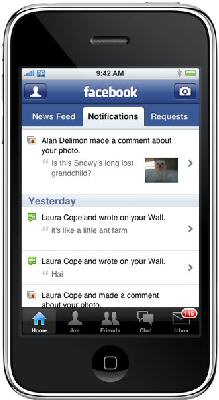 Notifications will be viewable on the Home tab while new Notifications will arrive in real-time while running the FaceBook apps.
So, much the same as being on the FaceBook website itself then.
Source – FaceBook.