House hunting via the Apple iPhone? Video
Thinking of moving house? Forget about all those classified adverts and estate agent listings, the newest way to locate anew property is by using your mobile phone.
Trulia is one of the net's must visited home listings websites and yesterday introduced an application for the Apple iPhone which can locate all the housing listings within the user's area.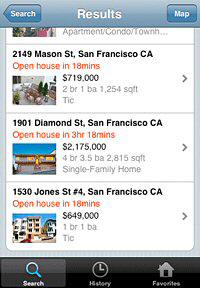 The Trulia software is a free application download which uses navigation tech to bring up data and displays the results via an interactive map.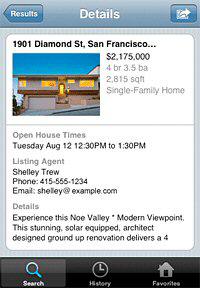 The app allows the user to call up prices, square footage, number of bedroom, and images; tap the screen and the app will send an email or make a call directly to the listing agent.
Trulia isn't stopping at just the Apple iPhone either as they are releasing the same app for Research In Motion's BlackBerry, Dash Navigation's Dash Express, Samsung's BlackJack, and various Nokia and Sony Ericsson handsets.
CEO of Trulia, Pete Flint, says: "It's all about convenience."
Source — Trulia via businessweek and macdailynews