HTC is set to launch the S740 smartphone
HTC have revamped the old S710 and have come out with a shiny new model called the S740, this really is an impressive Windows mobile Smartphone, it doesn't have a touch screen but does have two keypads, one being a slide out full QWERTY keyboard. Taking the design concept from the Touch Pro and Touch Diamond this phones really is looking very cool indeed.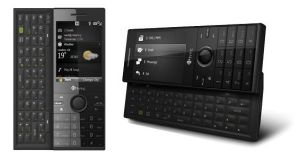 Even the features have been updated although we don't think much of the camera on this phone, It lacks auto-focus but it does have a 3.2 megapixel fixed focus and has 256 MB RAM,, the phone can be used on the WCDMA/HSDPA: 900/2100 MHz for EU and Asia networks, it operates on Windows mobile 6.1 standard, it has a 2.4 inch OVGA screen, Bluetooth and GPS, also as we mentioned it does have a Sliding QWERTY keyboard, FM radio, Google Maps and RSS Hub to impress the office.
Dying to get your hands on the S740? It's rumoured that it will be available In Europe at the beginning of September, we will keep you posted.
Source: engadgetmobile