LG Voyager in Titanium available now
If you're bored of the common black phones, why not go for the LG Voyager in Titanium, This gorgeous phone came out today for Verizon wireless and LG, This Voyager has a great shimmering titanium finish to it, and also has Visual Voice mail and supports V CAST Music with Rhapsody.
This titanium beauty will set you back around $149.99 once you have a $50 mail-in refund with a new two-year customer agreement. Visual Voice Mail is available for $2.99 per month, per line, plus megabyte charges and messaging fees airtime or megabyte depending on your plan, and the V CAST Music with Rhapsody service is available for $14.99 per month.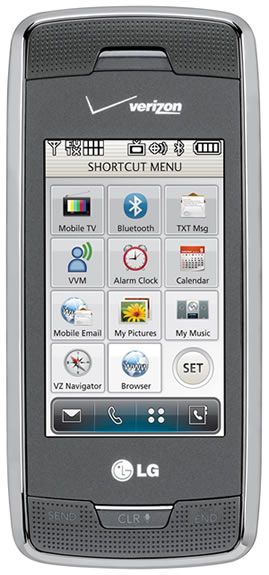 If we look closer at the LG Voyager, we can see it has two screens a impressive 2.8 inch external touch-screen with VibeTouchT technology for tactile feedback, HTML browser for enhanced Internet browsing, the ability to play .wma, .mp3, and unprotected .aac and .aac + files, it also has touch protection making sure you don't press anything when it was intended. You also have Bluetooth stereo for speakers and headsets.
It's available now so why don't you take a look at this gorgeous titanium phone today.
http://www.slashphone.com/lg-voyager-now-in-titanium-edition-for-verizon-wireless-251388