LG LX600 for Sprint rumoured release October 16
Is this really a phone I hear you ask? Well yes, it is in-fact it's the new LG LX600 for Sprint, a little strange in shape looks like someone has sat on it or something. Well we decided to take a closer look at this LG LX600 and it flips open its strange casing to reveal a full Qwerty keyboard for all you text crazy people out there, it also has a pretty impressive 2.4-inch display screen.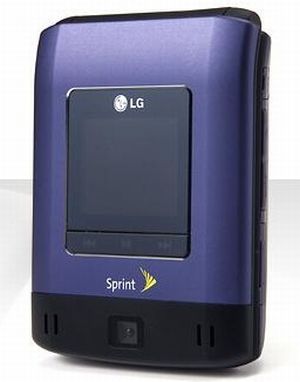 It seems everyone is in the dark about this little specimen of a phone, but it's been reported that it does have an external music player and a built in camera but we don't know full specifications, it has been rumoured though that this crazy phone will be available around the 16th October, so until then we can all just wonder if we will give the LG LX600 for Sprint the thumbs up.
Source: engadgetmobile