AT&T awaits the Nokia 6650 clamshell
The last Nokia S60 mobile phone to land in the United States was the Nokia N75 roughly a year ago, and it is about time another made its way there, and it seems one is about to.
Hopping over the pond from Europe on T-Mobile, the Nokia 6650 is paying a visit stateside care of AT&T.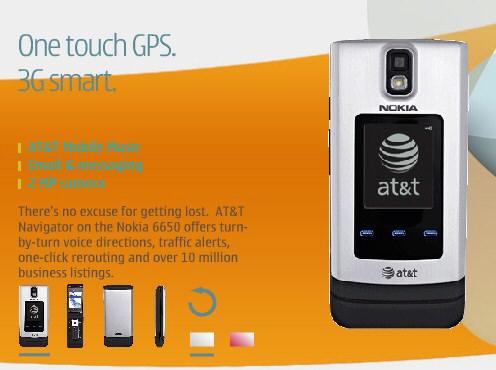 Not only will the Nokia 6650 bring a touch of Symbian love to the American Symbian lovers but it will also bring them its 2.0 QVGA display with secondary display to the front of this Nokia clamshell.
Other goodies our American friends can expect are HSDPA 850/1900 support, GPS, a 2 megapixel camera, and of course that AT&T Navigator.
Not a great deal considering what the superphones can offer, but enough to keep the Symbian lovers happy over there.
No word on when it will hit the shores or just how many bucks it will be asking, so I guess we'll just have to sit tight and wait until the word gets out.
Source — Engadget via Mobilewhack