AT&T Tilt Kaiser finally gains Windows Mobile 6.1
HTC's TyTn II Kaiser has been running Windows Mobile 6.1 for a while now thanks to HTC, however those AT&T branded HTC Kaiser, the Tilt have been made to wait for HTC and AT&T to join and get their act together, well that wait is now over…
AT&T and HTC have finally got it together to push out to the AT&T Tilt users the much expected Windows Mobile 6.1 ROM that will bring to the AT&T Tilt extra features and functionality.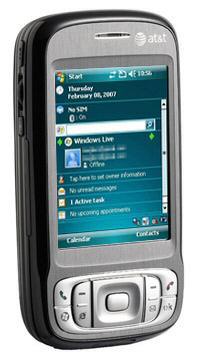 So what can those Tilt users expect: Windows Mobile 6.1, video share calling, HTC Home screen, MS voice commands, threaded SMS, OneNote Mobile, Enroll Domain, Remote Desktop Monitor, PTT button now available for reassignment under Start>Settings>Buttons, and managed programs.
The Windows Mobile 6.1 update for AT&T Tilt Kaiser has been a long time coming so all you Tilt fans nip on over to HTC's download page and grab hold of this hot update now.
Source – HTC via intomobile