Palm Treo Pro to hit Canada on September 17 on Rogers
It's all going on in the mobile world in Canada thanks to Rogers, who seem to be making a really strong case for GSM networks there. They already have the Blackberry Bold and iPhone 3G and now it looks like they are going to be getting the Palm Treo Pro in September 17.
We really have to take our hat over to the guys over at Rogers as they do keep bringing the latest and greatest to Canada, seriously leveraging their position as Canada's GSM carrier to good effect even if their rate plan cost are not so impressive.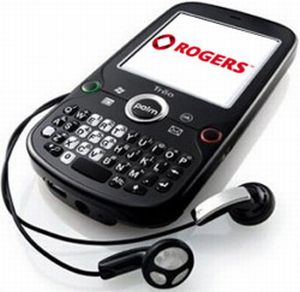 So what is the new Palm Treo Pro, well if you don't know its Palm's newest Windows Mobile smartphone with 3G (HSDPA), GPS, a QWERTY keyboard it also sports a 2 megapixel camera, the touchscreen is 320×320 and it also has a microSD card slot. Let's hope that Palm Treo Pro brings Palm back to the top of its game of the smartphone industry.
We have heard the rumour that Rogers will start offering the Palm Treo Pro on September 17, but we do not know what they will be charging for it, but as a guess it could be similar to the Palm Treo Pro that AT&T will be offering which has a price rumoured at $549.
We will keep you updated as and when we receive the information.
Source: intomobile