First Google Android Developer Challenge winners announced
In Google's first Android Developer Challenge, Google has judges and chosen the top twelve developers, and these twelve developers, be they individuals or developer shops will find themselves considerably richer for entering.
Out of the fifty applications which made it through to the final round in the Android Developer Challenge, ten have been awarded a cool $275,000 each while another ten receives an equally cool $100,000.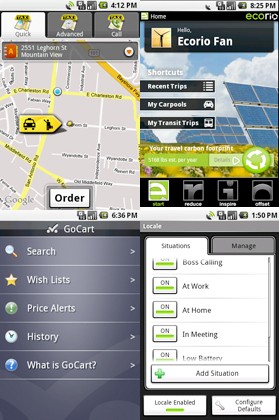 As expected and being backed by Google and Android, quite a few developers came up with location based services as their integral theme, for example the grand prize winner.
The grand prize winner was Locale, and application which automatically switches device settings based upon current location. If you check out the list of winning applications you'll soon realise just why Google made them the winners.
Obviously Google running this Android Developers Challenge was a great way to bring out the best the developers could come up with for Android.
Source — Engadget