Is Apple finally coping with iPhone demand?
It appears that Apple is beginning to catch up on the backlog of demand for the Apple iPhone 3G, at long last; well in the United States anyway.
According to analyst Ben Reitzes of Lehman Brothers has revealed that as of Tuesday evening all US Apple retail stores had 16GB iPhones in black and white ready to sell the following morning, something Apple hasn't been able to accomplish since the launch.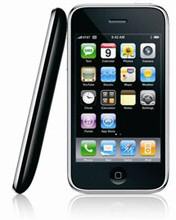 As for the 8GB iPhone, it too shows to be 99 percent available across the electronics giant's network, and the 8GB is usually the one that is out ok stock first.
Ben Reitzes says: "We have seen a major improvement in iPhone availability in the US throughout August. It appears as though supply has met demand entering September (as expected)."
All well and good, but what about overseas demand, is Apple managing to supply all the countries it has launched in? Maybe someone will come up with some worldwide figures on just how well stocked all outlet really are.
Source — appleinsider via macdailynews