The LG KC910 a sophisticated and sexy Viewty successor
We have today heard from LG announcing a first look at their latest mobile phone; the LG KC910, a sleek and sexy looking 8 megapixel camera phone with touch-screen; the replacement to last year's LG success the Viewty.
LG has taken the huge success of their Viewty and evolved it further to bring the mobile arena the LG KC910, boasting a top-of-the-range camera along with the most advanced multimedia features available.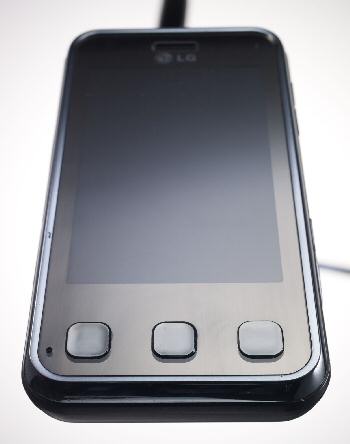 The prefect successor to the highly successful Viewty, the LG KC910 offers the mobile user a handsome 3 inch WQVGA TFT touch-screen which brings the user a multi-sensorial experience that even outshines that of the Viewty.
LG's latest superior offering brings the user the slimmest 8 megapixel cameraphone available in the market, along with a multitude of camera features that will allow the user to capture a more professional looking image.
Size wise the LG KC910 measures 107.8 x 55.9 x 13.95 and encompasses a design that is sure to catch the eye. A stunning mobile handset that weighs only 114 grams, and will no doubt be as popular and successful at its forerunner; the LG KC910 totally in a stylish and sophisticated class of its own.
Source — LG