First dedicated iPhone magazine hits stores on 9th September
Well the Apple iPhone 3G came out with great gusto and since then all the complaints and moans of things going wrong, and minuscule or no information available; so what is needed is a regular rag covering the Apple iPhone and iPhone 3G.
Ell folks you are about to get one, because on September 9th the first print magazine dedicated to Apple's iconic mobile phone hits the stands.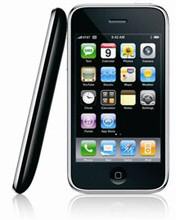 iPhone Life is published by Thaddeus Computing, and for the first premier issue the company promises 100 pages of much needed iPhone content.
A few items that will be covered in iPhone Life are: Full coverage of the iPhone 3G; must-have accessories; top software from the Apple App Store; Safari surprises; various iPhone profiles; a section of celebrities with iPhones; how to rip DVDs; best free software and web apps, and 85 hidden features.
iPhone Life will be available at Barnes & Noble, Wal-Mart, Borders,airports, and major booksellers and stores across the US.
Source — jkontherun via intomobile