Palm Touchstone Charger June 7: Is Palm Pre coming early?
Apparently according to engadget mobile the Best Buy inventory system has now been updated to show the Palm Pre TouchStone Charger with a new in stock date.
Previously the TouchStone Charger was slated for the 10th of May 2009; well now apparently the inventory shows an updated in stoke date of the 7th of June.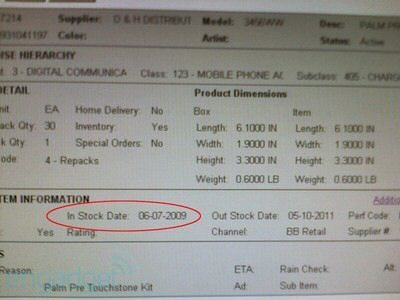 So, either someone at Best Buy is playing around or it looks like that magical June 7th date may well end up being the Palm Pre release date; and to be honest it is about time Sprint and Palm go their act together and simply release the Palm Pre before everyone loses interest.