The Ultimate iPhone Fan Accessory?
Just how much of a fan of the Apple iPhone are you? Would you go as far to wear iPhone underwear?
Well if you are an iPhone fanboy/girl maybe you'd be interested in these new iPhone branded items. What we have here is the "Slide to Unlock" iPhone Panties from iPanties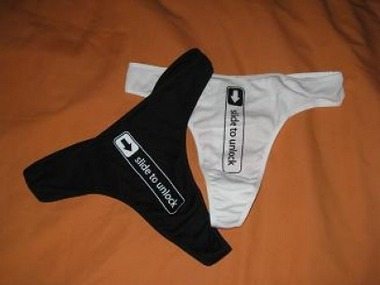 Yes, these iPhone fashion accessories come in white or black are available in 3 sizes, made from high quality cotton and are 100% machine washable and cost $12.
So, are you the ultimate iPhone fan? Would you purchase iPhone underwear just to say you are a fan?