Crazy iPhone Rumors Precede WWDC 2009
The craziness that precedes WWDC 2009 continues with yet more rumours concerning a new iPhone 2009 announcement in the offering from Apple.
Today we have rumour via spaziocellulare who post a Canadian source that claims they have inventory listing for what they call a multicoloured 64GB iPhone, actually plural so iPhones all sporting cute flowers and bunnies??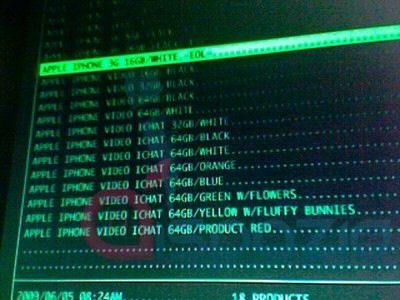 One can bank on someone has been having a goods laugh with the inventory data entry, as of course can you really see Apple pushing out flowered iPhones and even bunny adorned iPhones?